Our bespoke watchmaking solutions
HL Technology has created ALLIANCE® to offer our watch customers the same quality and precision that made us famous in the medical field.
By choosing a partner that is independent from the major watch groups, you do not have to worry about possible conflicts of interest.
With ALLIANCE®, HL Technology offers innovative solutions in the field of watchmaking.
As in other sectors, HL Technology offers its watch customers the flexibility that has become its hallmark. We can deliver complete bespoke mechanisms, or produce spare parts according to your requirements.
Simplify complexity with the ALLIANCE® ball bearing
True to form, HL Technology innovates. In the field of watchmaking, we revolutionised the sector by introducing our ball bearing, which has
two rings instead of three
. Thanks to this
unique technology
, ALLIANCE® ball bearings are:
Simpler
More robust
More elegant
More innovative
This technological evolution offers many
advantages
:
The one-piece core eliminates the problems associated with a driven (or welded) assembly.
No manual adjustment affects the accuracy of the bearing; the ring and core depend on machining and accuracy. Overall process capability is greatly improved.
In the ALLIANCE® bearing, the balls prevent disassembly, ensuring robustness.
ALLIANCE® design increases ball diameter, bearing load capacity and increases bearing life.
We apply this
customised technology
to create the bearings you need.
Complete solutions, from design to delivery of ALLIANCE® decorated bearings.
Basic and multiple decoration
Advanced technology (ceramic ball)
Decoration before assembly. No force (driving) or thermal stress (welding): guaranteed finish.
Choice of colours and materials of the balls (steel, ceramic, ruby, etc.)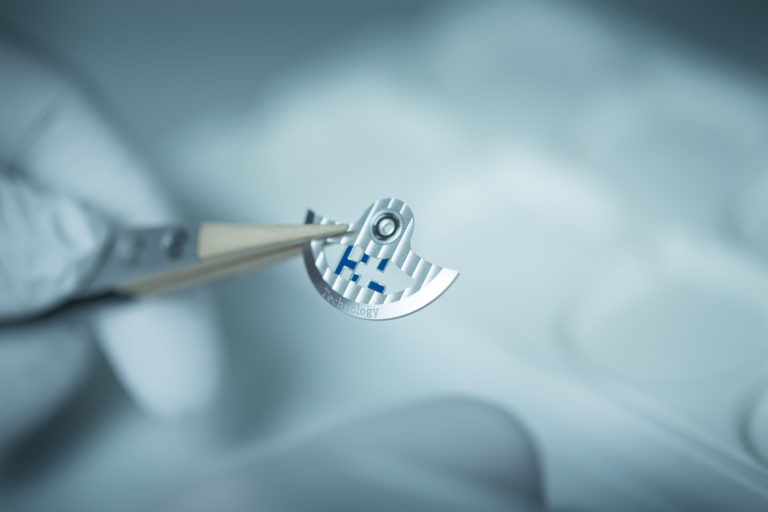 Rotor: Mass and bearing combined
HL Technology distinguishes itself by offering
complete solutions
. That's why, in order to simplify your life and ensure high precision we offer Rotor: a
complete winder
.
We produce the mass according to your design and your decorations
We procure quality heavy material
We monitor the rotor output
Measurement of the axial beat
Checking the starting angle
Other measurements and controls according to your needs
We carry out your projects from A to Z, including: verification and validation of design, prototype and series 0 phases, production ramp up, certified measurements.
Spare part manufacturing
If you wish, you can also contract us to
manufacture
parts for you, thanks to our
high-precision machine park
. We provide a number of services, including:
Turning up to ø 51 mm, quality control by SPC
Bar turning to ø 22 mm, quality control by SPC
Finishing: diamond coating, sandblasting, polishing, surface treatment, sun grinding, Côtes de Genève, etc.
Delivery of completed parts
Nos produits vous intéressent ?
Nous sommes à votre disposition pour vous faire une proposition sur mesure et répondre à vos questions.