The new tool kit that covers 99% of your clinical dental cases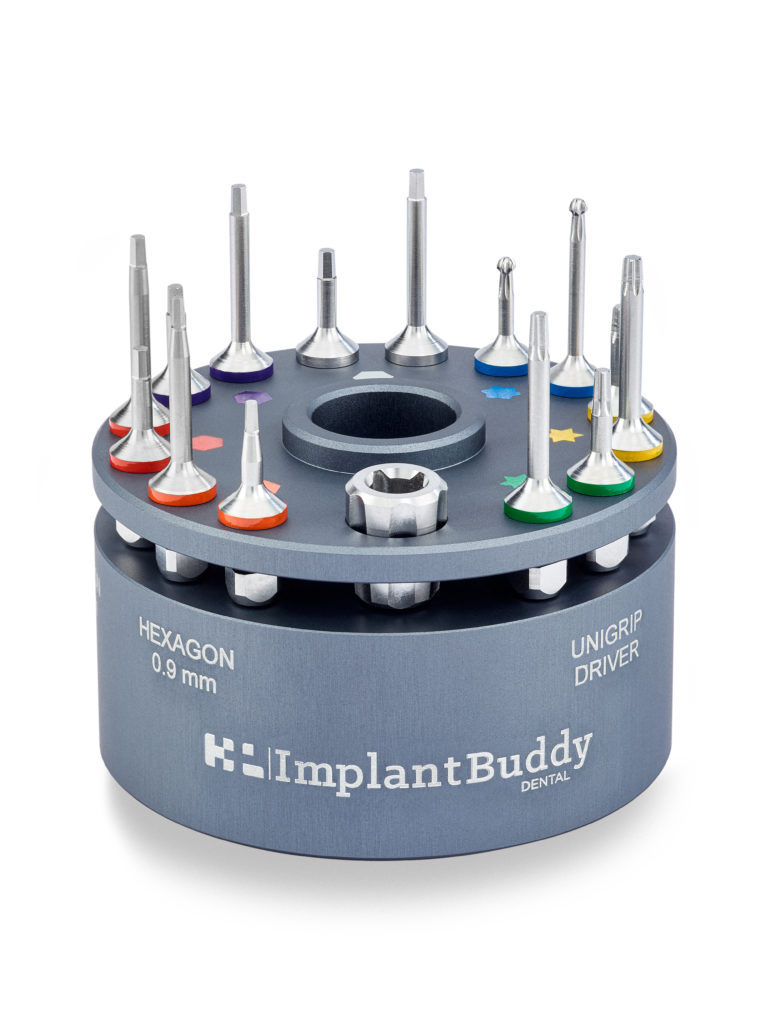 One for all
Implant Buddy Dental is available in standard with
7 interfaces in 2 lengths of 6,5mm et 12mm:
SCS Driver
Unigrip Driver
Angled Driver
Hex 0.9 mm
Hex 1.20 mm
Hex 1.25 mm
Hex 1.30 mm
Together with the hand pre-clamper and the OMEGA high-precision torque wrench, the 14 screwdrivers of different shapes and lengths ensure that the Implant Buddy Dental is completely safe to use.
More security
Implant Buddy Dental has colour coding and laser marking on the screwdrivers and base.
It has a magnetic base to prevent it from falling off the surgical tray and each screwdriver is also held magnetically in its housing.
Combined with the OMEGA high-precision torque wrench, Implant Buddy Dental is also easy to sterilize without disassembly, due to its small dimensions it takes up only a small amount of space in your sterilizer (Ø 50mm x H 50mm).