Omega ratchet torque wrench
Compliance and security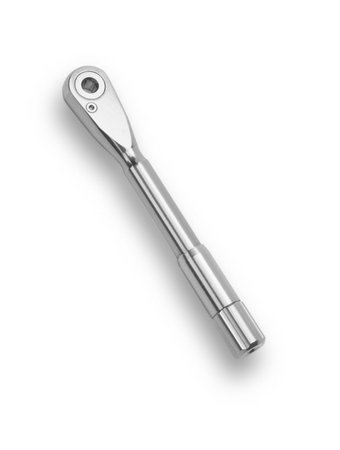 Omega Torque Wrench, security through technology
Innovative technology for enhanced safety
The applied torque value is guaranteed by the design. The dentist can concentrate on working in the mouth and does not need to worry about the position of their fingers or reading the value on the key. Residual risk is minimised by an integrated design.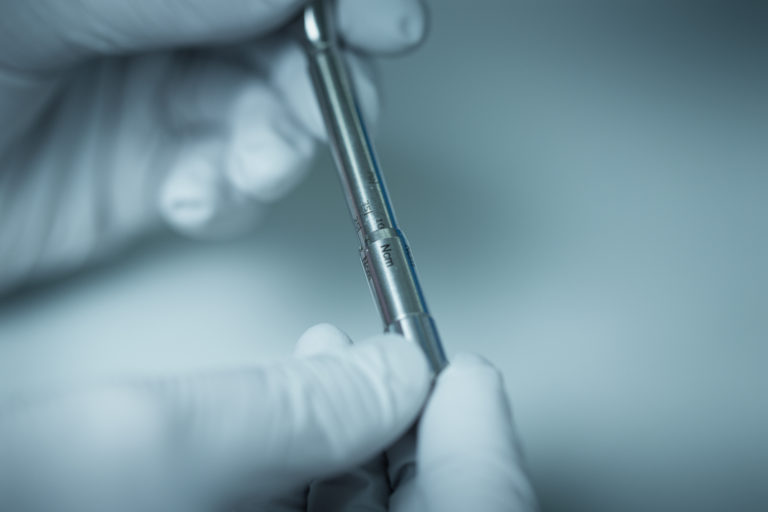 Easy to use and easy maintenance
The torque value can be adjusted gradually from 10 to 70 Ncm. Our Omega keys do not require any calibration during their lifetime. Their use is therefore extremely straightforward for dentists, because the Omega does not need to be returned to the supplier for recalibration during its lifetime. Interstices are large enough for effective cleaning. Cleaning is compatible with standard dental cleaning methods.
Customisation
We offer total flexibility on all proximal interfaces for any type of screw or clamping element. Additionally, the logo engraving and the packaging are done according to your specifications.
Does your dental torque wrench comply with new standards?