Screwdriver kit Implant Buddy
Must have in your cab and lab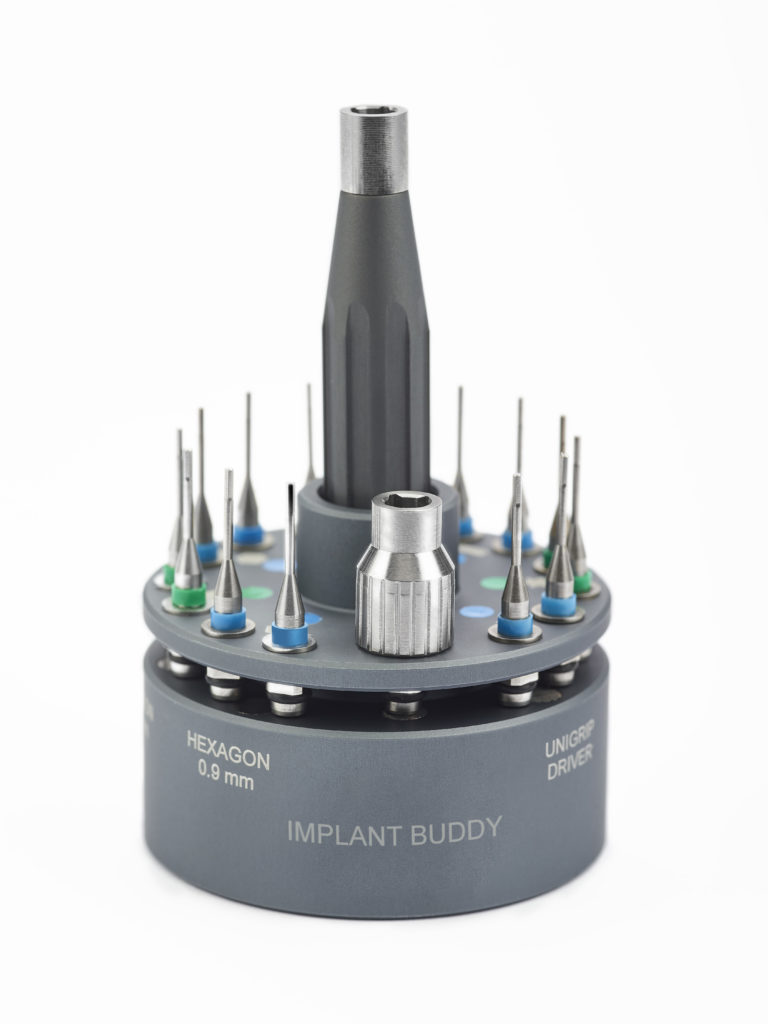 One for all
Tool system compatible with 99% implant manufacturer. 7 Interfaces in two lengths:
035: orange
SCS: yellow
Unigrip: green
048: red
050: silver
Angled: blue
Straight: purple
The Smart Thumb Knob goes directly into driver or our torque device to simplify procedure.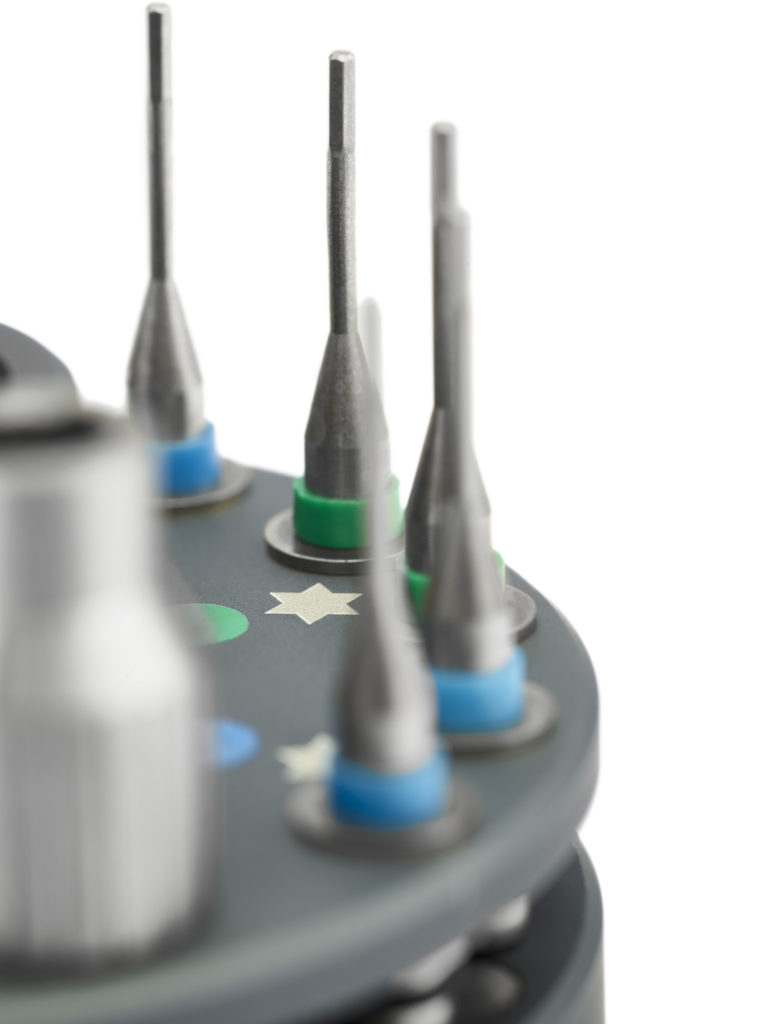 More security
Color coded and laser marking on screwdrivers and base. Implant Budddy endow a magnetic base so it won't fall off surgical tray. Compatible with our torque limiters Omega and Lucky. Easy to clean without dismantling for sterilization.