Lucky medical torque limiter
Targeted intervention on fragile parts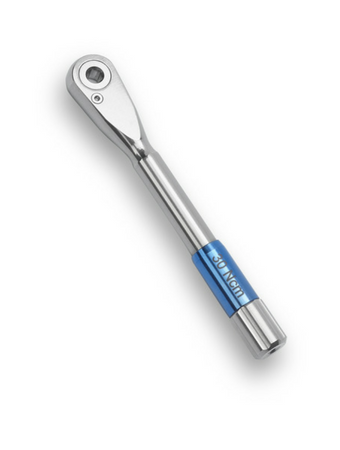 Easy to use
Our Lucky devices do not require calibration during their lifetime. They are extremely easy for the operating room staff to use, and also simplify hospital logistics because they do not need to be returned to the supplier for recalibration during the guaranteed lifetime.
Ergonomics
Radial orientation of the product allows increased sensitivity for small screws in maxillofacial and cranial surgery as well as for surgery on the extremities.
Customisation
We offer total flexibility on all proximal interfaces for any type of screw or clamping element. Additionally, the logo engraving and the packaging are done according to your specifications.